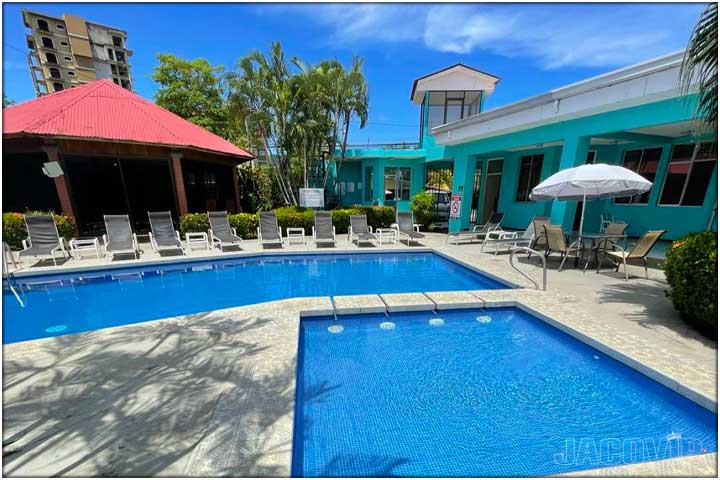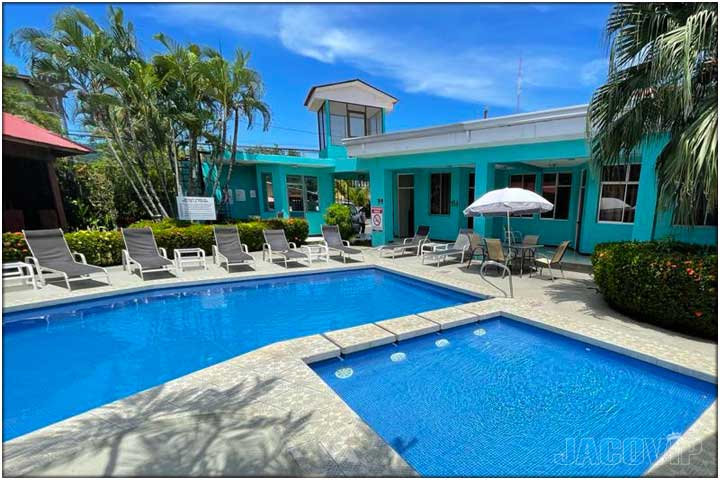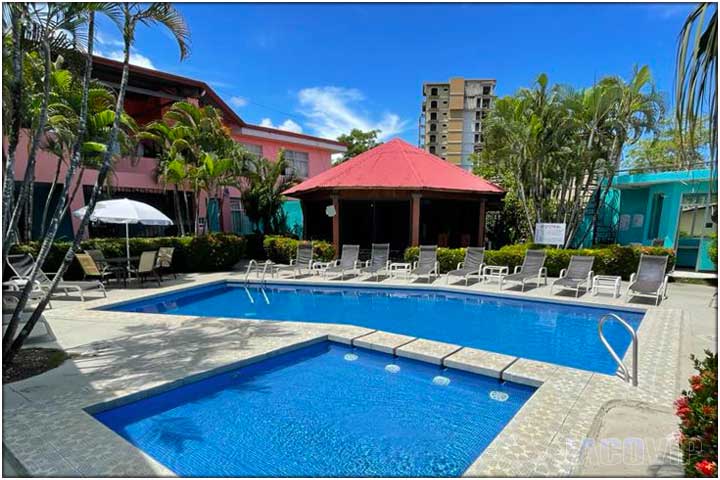 TROPICAL OASIS
•
•
•
NIGHTLY RATES [Up to 20 people]
•
•
•
---
GREEN SEASON
May 1 - December 19, 2021
3 Night Minimum [14 Rooms]
$1300/Night
HIGH SEASON
January 5 - April 30, 2022
3 Night Minimum [20 Rooms]
$1600/Night
Please Note:
Max occupancy is 20 people. Prices listed do not include transportation and gratuities. Prices are subject to change. Call or email for an exact and up-to-date quote.
FEATURES:
•
2 Blocks to Jaco Center
•
Private Party Room / Sports Bar
•
11 Bedrooms around the pool area
•
3 Bedrooms on second floor
•
Equipped Kitchen on second floor
•
Living Room on second floor
•
WiFi throughout the property
•
Light Daily Housekeeping
BED DISTRIBUTION
14 Bedrooms / 14 Beds
Max occupancy is 20.
Ground Floor Bedrooms:
Bedroom 1:
1 King Size Bed
Bedroom 2:
1 King Size Bed
Bedroom 3:
1 King Size Bed
Bedroom 4:
1 King Size Bed
Bedroom 5:
1 King Size Bed
Bedroom 6:
1 King Size Bed
Bedroom 7:
1 King Size Bed
Bedroom 8:
1 King Size Bed
Bedroom 9:
1 King Size Bed
Bedroom 10:
1 King Size Bed
Bedroom 11:
1 King Size Bed
Second Floor Bedrooms:
Bedroom 12:
1 King Size Bed
Bedroom 13:
1 King Size Bed
Bedroom 14:
1 Queen Size Bed